Author
:
Kate Losse
---
Publisher
:
Free Press
---
Originally published on
:
2014
---
Number of pages
:
260
---
The Boy Kings: A Journey into the Heart of the Social Network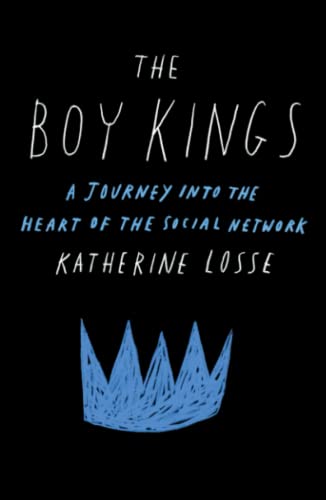 This is a book by Katherine Losse, published in 2012. It is a memoir of Losse's time working at Facebook as employee number 51. Losse provides a behind-the-scenes look at the company's early days, from its founding by Mark Zuckerberg to its rapid growth into a global phenomenon.
The book is divided into three parts:
The Boy Kings introduces Losse and her fellow early employees at Facebook. Losse describes them as a group of brilliant but socially awkward young men who were driven to create a new kind of social network.
The Network describes the company's rapid growth and its impact on the world. Losse discusses how Facebook changed the way people communicate, connect, and share information.
The End explores the company's challenges and controversies. Losse discusses the privacy concerns raised by Facebook, as well as the company's role in the spread of misinformation.
The Boy Kings is a fascinating and insightful look at one of the most influential companies in the world. Losse's writing is engaging and her insights are sharp.